AccuTrak AZ Tracker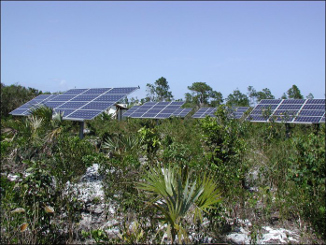 The AccuTrak AZ utilizes light-sensing technology while accommodating up to 16 standard 60-cell modules.
This single-axis azimuth tracker follows the sun from East to West throughout the day while holding a constant southern facing tilt for increased annual power production.
The AccuTrak AZ boasts a racking capacity of over 4kW per tracker and is built using a robust design based on an intelligent gear-drive system which makes it stable in almost any environment known to man. This single-pole tracker offers energy gain of more than 33% over fixed tilt systems and, after more than two decades of use, AccuTrak AZ trackers have been proven to stand up to high winds and harsh environments while providing maximum efficiency.
Sturdy and Reliable – The AccuTrak AZ is built of long-lasting components, including galvanized steel and anodized aluminum material.
Fast and Easy to Install – Quickly install more than 4kW while accommodating almost any module on the market.
Low Maintenance – The AccuTrak AZ requires very little maintenance. Just lubricate your drive once a year and clean your modules regularly.